About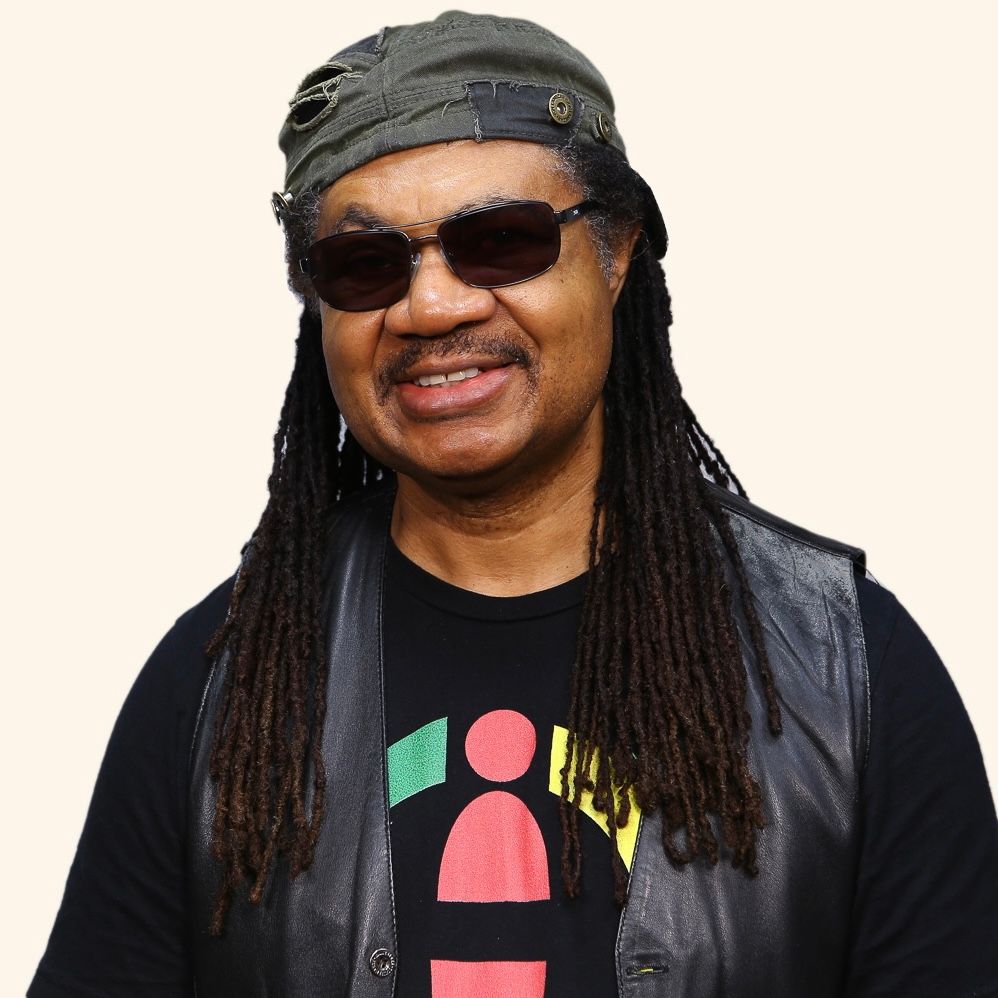 Carl Harvey
Lead Guitarist/Vocalist
The name Carl Harvey conjures up images of the guitar virtuoso for the legendary Toots and the Maytals band but Carl is also a master musician, engineer and producer in his own right with a 40-year portfolio, ranging from Reggae and Jazz to Funk and Hip Hop. He is a two-time Grammy Award winner, three-time Canadian Grammy-equivalent Juno Award winner and has shared the stage with musical giants like The Rolling Stones, Dave Matthews and Sheryl Crow and has toured the world extensively. 
Carl was born in Kingston, Jamaica and moved to Toronto, Canada with his family at a young age where the multicultural environment exposed him to a vast variety of different music genres. Inspired by the likes of Stevie Wonder, Bob Marley, Funkadelics, Prince, James Brown, Miles Davis, Marvin Gaye, John Coltrane, Otis Redding and, in particular, by the genius of Jimi Hendrix he picked up the guitar at the tender age of 13 and soon joined Crack of Dawn, Canada's seminal black funk band, a group he still works with. The 1970's saw him joining Bunny Lee's house band The Aggrovators and recording with Reggae greats such as Jackie Mittoo and Willi Williams before joining Toots and the Maytals in 1980 as the lead guitarist, where he has remained ever since. His prodigious musical umbrella boasts productions with various artists such as Messenjah, Kim Richardson and Sway and also critically acclaimed solo projects such as Ecstasy of Mankind, The Times and Unleashed. 
Following the untimely and unfortunate death of Toots Hibbert in 2020, Carl has busied himself with the marketing of the sublime 'Rastacasta' by Carl Harvey Instruments Inc, a guitarist's guitar born in 2012 out of the precise demands of the studio and stadiums. The global pandemic has not slowed him down as he has stayed producing, playing and mixing projects for OBessa, Crack of Dawn, Jason Wilson, Pee Wee Ellis and his own brother Rupert Harvey. Musically, he is still very much sought after for his innovative and creative approach to producing, soundscaping and playing. After some 40 years in the business, and ever the musical omnivore, Carl has just began scratching the surface of what is to come.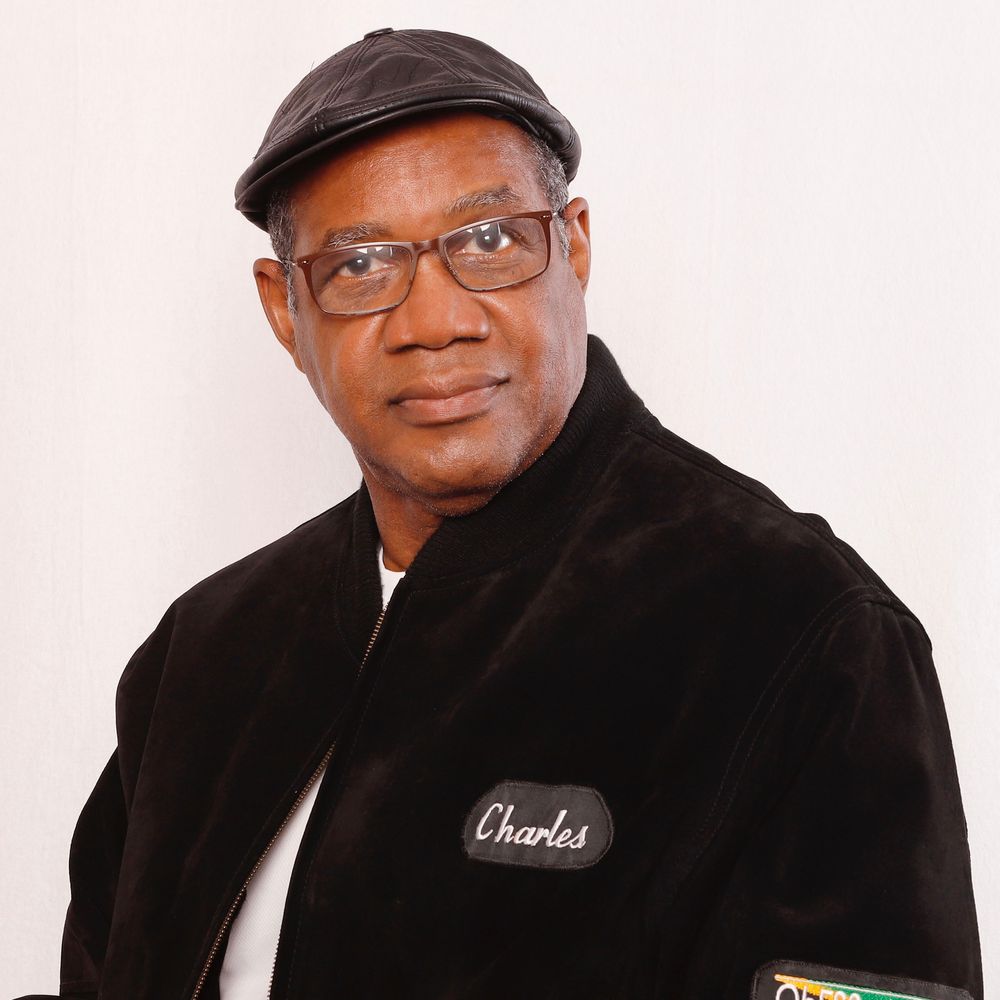 Charles farquharson
Keyboard Player
Keyboard player Charles "Bulgie'' Farquharson loves a nice thick drum and bass groove and snappy guitar riffs to jam with. Having spent almost fifty years on stages and in recording studios all over the world performing with some of Reggae's biggest acts, his feel for the fun parts of a good Reggae groove is both interesting and contagious. Watching the positive effects his keyboard contributions has on his fellow band members and their audiences is motivation enough to keep the veteran keyboardist inspired to help create even more entertaining grooves for as long as possible. 
From Reggae greats Dennis Brown and Beres Hammond, to bands such as Zappow, Inner Circle, and Toots and the Maytals, Charles has managed to maintain solid friendships and working relationships with many of the stalwarts of the genre. A serial tinkerer, he was given the nickname "Bulgie" by the great Jacob "Killer" Miller as he always had his pockets filled with tools, and could repair anything on the bandstand if needed. When asked why, the reply would be, "Committed to the Cause... Simple".
Even more than tinkering with electronic and mechanical equipment though, "Bulgie", or "King Charles" as he was called by Toots, loves performing for the fans and music lovers. He's been lead keys player for TATM for the past twenty eight years, and looks forward to returning to the stage in a new and revamped aggregation to continue sharing more exciting groove music with audiences around the globe.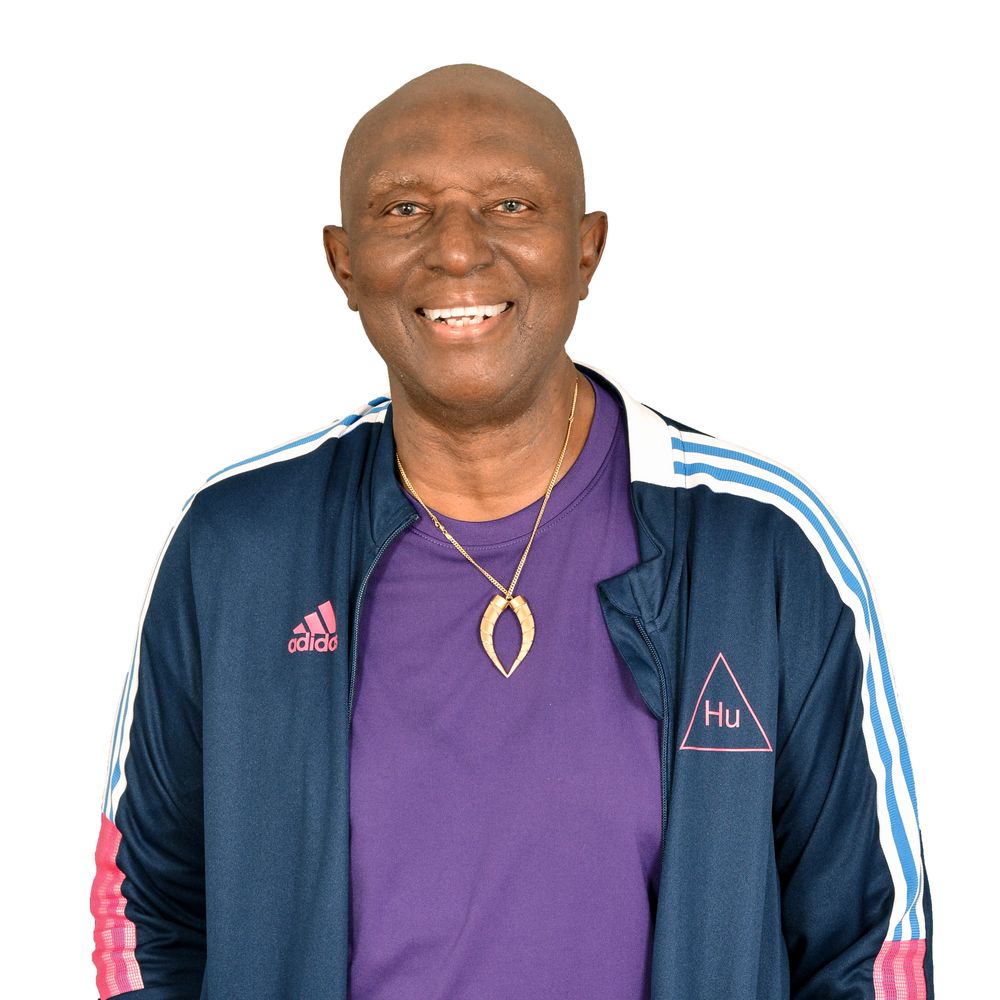 Clifton "Jackie" Jackson
Bass Player
Clifton "Jackie" Jackson was born in 1947, just before the Ska era took hold in the late 1950's. At a very young age, he developed a robust love for music during his formative years in Central Kingston. Apart from Ska, some of his favourite genres growing up included Rhythm & Blues and bebop, which resulted in a huge collection of Motown records. 
He was born into a family of musicians and took up the piano as his first instrument and received training from his aunt who was a piano teacher. He also did lessons at Corbett's School of Music in West Kingston, all at the tender age of 10 years old. At times, Jackie got very frustrated with playing the piano. So much so, that one day during music lessons, he told the teacher in front of the whole class: "this instrument is impossible to play, the piano has 88 keys and I only have ten fingers!" The entire class erupted with laughter. He was encouraged to continue music by his mother, Viola Robinson, and the very next day turned his attention to the bass after being inspired by Lloyd Brevett of the Skatalites.  This would prove to be Jackie's forte as he took to the bass quite easily. He started out playing the upright at music school and then switched to the bass guitar later on. He would join his first band a few years later at the age of 16 - they were called Ty & the Titans. He was brought into the group after their bass player quit due to a heated argument while rehearsing the night before one of their shows. Jackie happened to be there to accompany his friend who was the drummer who told the band he could play the bass. Jackie had to learn 60 songs that night! 
At 16 Jackie made up his mind to make music his career. "I could read, I could write, I could spell, add and subtract…" Jackie laments as he recalls his state of mind when he asked his mother, who was 56 years old at the time, that he wanted her to retire so he could become the breadwinner. His stint with Ty & the Titans was short lived but he soon joined the Cavaliers, which was led by Lester Sterling. He played with the group for about 2 years before it was disbanded. Soon after, at 19 years old, he was approached by Tommy McCook to join a new band (after the Skatalites went their separate ways) called the Supersonics. After playing with the band for three months, Jackie was asked to record with them.  His very first recording for that day was Alton Ellis' "Girl I've Got a Date" (Duke Reid- Treasure Isle), which of course went on to become a huge hit. The producer recognizing his innate talent, Jackie became the resident bass player for Treasure Isle. The Treasure Isle Artistes Jackie played for included but are not limited to: Alton Ellis, The Paragons, The Melodians, The Sensations, Phyllis Dillon, and Hopeton Lewis. 
Throughout the years, Jackie created some of greatest and most revered bass lines in the slow-ska and rocksteady eras during the 1960's and, as a result, he was in high demand by many other producers at the time (Tip Top, Prince Buster, Beverley's, Lloyd the Matador, Joe Gibbs, Lee Scratch Perry) especially by the turn of the reggae era.  His repertoire includes countless hit recordings such as: The Melodians (You've Caught Me), Desmond Dekker (Israelites), Paul Simon (Mother & Child Reunion), Toots & the Maytals (Sweet & Dandy and Pressure Drop). 
He has also played for: Dynamic Sounds Recording Studio: Bob Marley & The Wailers' (Small Axe, Thank You Lord, Nice Time, Hypocrites, Pound Get A Blow); Federal Recording Studio: Hopeton Lewis' (Take it Easy); and Joe Gibbs Studio: Roy Shirley's (Feel Good).  He has recorded with: Errol Dunkley, Ken Boothe, and Delroy Wilson. Incidentally though, he never recorded for Studio One. 
He currently holds the record for playing on the most Festival Songs that have copped the 1st place prize. These include: Sweet & Dandy and Pomps & Pride (Toots & The Maytals); Baba Boom (The Jamaicans); Boom Chakalaka (Hopeton Lewis) ; and Intensified (Desmond Dekker). 
Since 1976, Jackie has toured with Toots and the Maytals, regarded then as the best touring act in reggae, and is also working on a new music project with an ensemble of veteran musicians called the Kingston All-Stars. This group includes the likes of Sly Dunbar, Robbie Lyn, Mikey Chung, Hux Brown  and Ansel Collins. 
In his personal life, Jackie is a doting father of four girls and is married to songbird Karen Smith. He enjoys his anonymity outside of the music circles and when he's not touring, he and his wife operate an Entertainment Consultancy Firm, which hires local entertainment mainly for the hotel sector. 
Among his numerous awards and accolades, Jackie has received: a Grammy in 2005 for Best Reggae Album with Toots and The Maytals;  and The Order of Distinction (Commander Class) for his contribution to the development of Jamaican music at the 2012 National Honours and Awards ceremony. On February 25, 2018, he was also honoured by the Jamaica Reggae Industry Association for Exceptional Contribution to the Reggae Industry: Musician Category.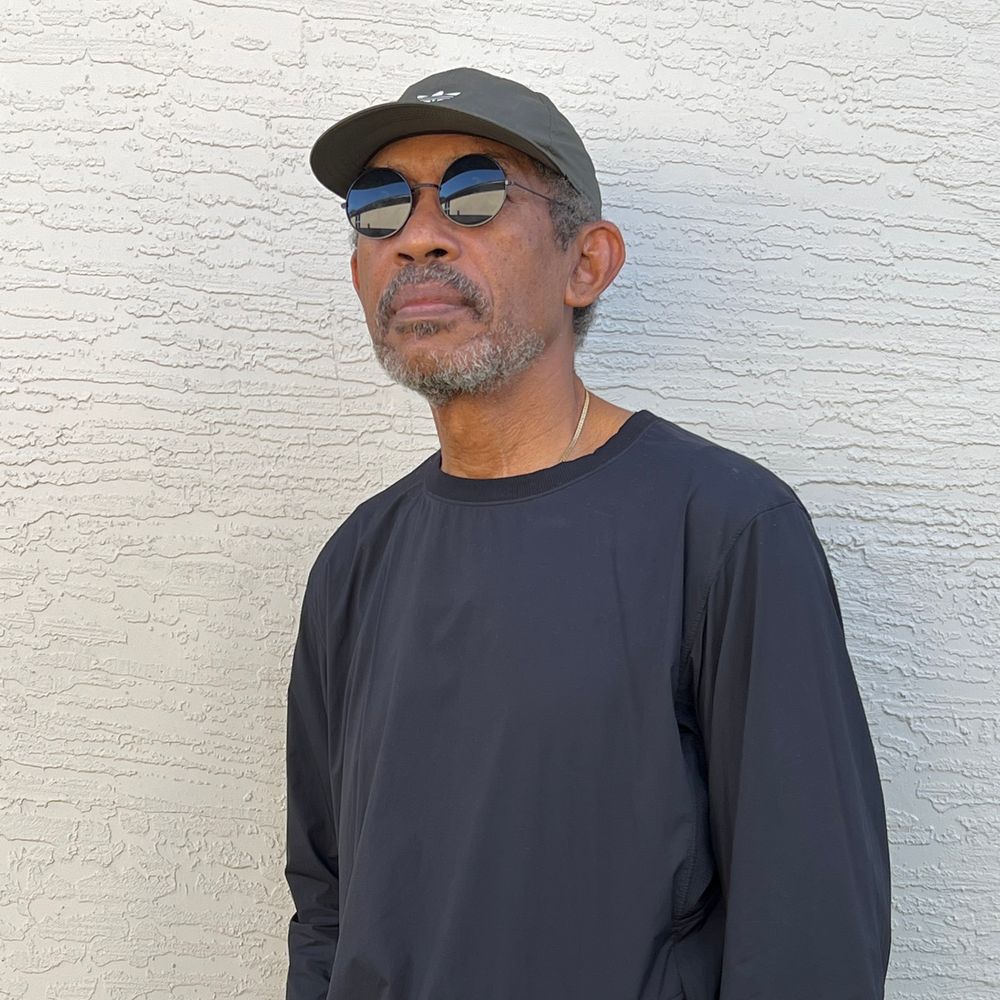 Paul Douglas
Drummer/Percussionist/Vocalist
Paul Douglas is a platinum-selling, Grammy award-winning drummer and percussionist best known for his work in Reggae music. His career spans more than five decades as one of Reggae's most recorded drummers. Music journalist and reggae historian David Katz wrote, "dependable drummer Paul Douglas played on countless reggae hits." 
While he comes from a long line of drummers, Paul is the only one in his family that took it to the next level. He was born in St. Ann, Jamaica, and grew up on a coastal homestead in Oracabessa next door to GoldenEye (a property owned by the author of the James Bond novels, Ian Fleming). His grandfather was a real estate/business investor and his aunt and mentor was a prominent local business owner. His life challenges came from stepping outside the nepotism of the family business and going after what made him most fulfilled - making a global musical impact on fans that have as much passion for music as he does. 
Paul Douglas' career as a professional drummer began in 1965. He was an early member of Bob Marley and The Wailers. Playing with a small group of in-house studio musicians for Beverly's Records, he also played on records for a variety of producers and artists under different band names including: Ken Boothe;The Melodians; Delroy Wilson; The Gaylads; The Pioneers; Desmond Decker & The Aces as The Beverley's All-Stars; Derrick Harriott (as The Crystalites); Harry J's All Stars; Federal All Stars; Joe Gibbs All Stars; Prince Buster All Stars; The Dynamites( Clancy Eccles); Tommy McCook and the Supersonics (Treasure Isle); and The Boris Gardiner Happening (whose work is sampled on the title track of Kendrick Lamar's Grammy award-winning album, "To Pimp a Butterfly").
Paul is best known for his decades-long tenure as the drummer and bandleader of Toots and The Maytals. He was hand-selected by Christopher Blackwell as a founding member of The Maytals Band alongside Clifton 'Jackie' Jackson, Radcliffe 'Dougie' Bryan, Winston Wright, and Hux Brown to start touring with Toots in 1974. He was also Band Leader for Leroy Sibbles during his stay in Canada and was the Canadian Reggae Award Winning Drummer 1978 / 1988.
Paul has received numerous accolades and awards, including: 6 Grammy Nominations; 2 Grammy Awards; Kool FM Salute Award (50 Yrs of service) 2019; Jamaica Music Excellence Award (Rootz of Music Inc) 2019' and the Reggae Music International Stage Award (Jamaica Consulate General Miami) 2021. 
Paul has been the drummer and percussionist for Toots and The Maytals for nearly 50 years, and its bandleader since 1985. He also acted as the lead internal recruiter. The group has gone through many iterations over the years. Paul assembled the band's long-term members that defined and performed the signature live and recorded sound of this seminal group. He also worked alongside producer Richard Feldman to select instrumentalists to accompany the original band members in recording the Grammy award-winning True Love album. 
Paul is one of the founding fathers of Reggae, but he's far from a genre drummer. He has written, recorded and performed with everyone from Bonnie Raitt to Ken Boothe to the Rolling Stones, Alton Ellis, Pluto Shervington, Al Green and Linda Ronstadt.  In 2021, he released his debut solo album, Jazz Mi Reggae. The album is a fusion of his two favorite genres - Jazz and Reggae - and features performances by Monty Alexander, Leslie Butler, Eddie Bullen and many of his longtime bandmates. The album has been celebrated by listeners as "soulful and rich," with "exquisite Caribbean vibes".
A lifelong fan of music, Paul's career began with the humble beginnings of simply wanting to play music with his friends. He is appreciative of every opportunity he's received in his musical journey, including the realization of his childhood dream of being a professional musician. From the world's most prestigious jazz stages to major global music festivals like Glastonbury and Coachella, his music has entertained millions of diverse fans for half a century.
If you love reggae, you've heard Andy Bassford play guitar. It's that simple. Starting with Horace Andy's 1977 classic "In The Light," through 2018's Grammy-winning Sting/Shaggy duet "44/876" and beyond, Andy has recorded or performed with a staggering array of Jamaican artists: from the Abyssinians to Zap Pow. 
Born in Hartford, Connecticut, Andy started with classical training on violin and viola. He then picked up harmonica, electric bass, mandolin, and tenor banjo. A B.B. King TV broadcast inspired Andy to switch to guitar. A quick study, Andy was playing in rock bars before he could drink in them. Then Andy saw the Jimmy Cliff film "The Harder They Come" and fell in love with reggae. He quickly discovered that Hartford's large Jamaican community had its own record shops and venues, which he began to frequent. Andy joined a local Jamaican band, the Mighty Venturians, the week he graduated from college. 
Studio One veteran Horace Andy heard him with the Venturians and hired Andy to play on his classic album "In The Light." It sold well, particularly in the UK. But when no tour materialized. Andy returned to the local circuit, playing in rock, Latin jazz, folk, country, and new wave bands.  In 1980, Horace and Andy reconnected, and they went to Jamaica to record again. The proposed album never happened. But in the meantime, Andy fell in with a crew of young rebels: seminal dance hall producer Junjo Lawes and the Roots Radics band. Together they recorded Michael Prophet's "Gunman" and the Wailing Souls' "Fire House Rock." Andy decided to stay in Jamaica to pursue studio work, a career path that he hadn't considered before. 
Word spread quickly. And in January 1981, Andy joined Lloyd Parks and We The People, Jamaica's top backing band. The group toured with Dennis Brown and played marathon stage shows and dances. It was an unparalleled learning experience. By now Andy was also part of the Kingston studio A Team, recording with Sly & Robbie, the Wailers, and many other reggae artists and producers. 
Returning to the US in 1985 for family reasons, Andy stayed with Dennis Brown until 1988. He then spent twenty-two years with Toots and the Maytals, a high point being 2004's Grammy-winning "True Love." Andy has also toured with Yellowman, Super Cat, and the Skatalites. In 2003, the Jamaica Federation of Musicians honored Andy for Outstanding Contributions to the Jamaican Music Industry.  Between tours, Andy recorded for Coxsone Dodd's Studio One label until the latter's passing in 2004. Near the end of his run with Toots, Andy began performing with bass legend Derrick Barnett's Statement Band in 2007, and then Jamaican jazz master Monty Alexander's Harlem-Kingston Express in 2010. He continues to appear with both groups as well as playing sessions and teaching. 
In April 2018, Andy released his first solo album, "The Harder They Strum," a guitar-based remake of the original soundtrack album that inspired his journey. His version of "007 (Shanty Town)" received airplay on Sirius XM The Joint for three years. Andy began performing as a solo artist, usually with Boston-based Naya Rockers. Andy then collaborated with Atlanta's Piper Street Sound on "Black Eyed Peace," an EP of original music released in 2021, and ex-Gladiator Clinton Fearon's single "Guiding Star"in 2022, which features him as an instrumentalist. 
Outside of reggae, Andy has recorded with Rihanna, Natalie Merchant, Bobby Keys, Graham Haynes, Rosco Gordon, Jennifer Holliday, Felix da Housecat, Matt Andersen, Steve Turre, and Adam Pascal of "Rent." He has performed with Aretha Franklin, Percy Sledge, Rosco Gordon, and Lavern Baker.